If you forgot your password or have trouble signing in, you can reset your password.

1. Enter log in page
Go to the login page via LOGIN in the top right corner. Choose 'Forgot your password' below the sign in form.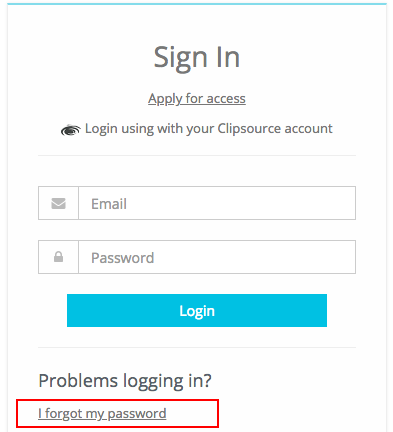 2. Request a reset email
Enter your email address and click Reset. An email with a reset link will be sent. The link is valid for 30 minutes.
Note! Make sure you are entering the same email address you registered with.

3. Reset your password
Open the email and click the link to access the reset password form. Enter a new password and make sure that you are including all signs necessary. The green checks serve as confirmation once the different criterias have been met. Click Reset.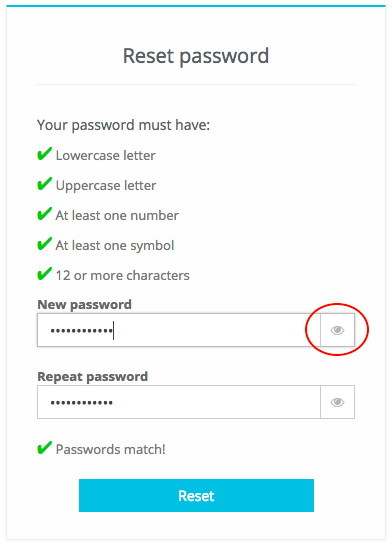 The password is masked by default. If you want to unmask the password, click the eye icon to display the characters.

4. Login using your new password!
Upon reseting your password you will be redirected to the login page. Enter your new password and login. If a password is already added in the password field it's probably your old password, added automatically by the browser. Make sure to write the new password before logging in. If you are experiencing problems, see I can't login with my user details.