To help you pick a poster image that best promotes your clip, screener or trailer you have three different ways to select a picture.

Enter your ScreeningRoom and open the video post by clicking the settings wheel to the right of the title. Choose Edit in the drop down and go to the last tab, Publish.

Change image
To change the preselected image, click the blue button to the right, under the video.



1. Images
Upon encoding and uploading a video, 9 images are automatically grabbed from the video and stored under the first tab. If you want to pick one of them as poster, simply mark your preferred pic and choose Update.


2. Upload image
You can upload any image from your desktop to display as poster. Click Choose file, select the image you want to upload and click Update.


3. Create image
This feature allows you to create an image from the video. To find the image of perfection, click play and scroll the video. You can also scroll per frame by using the forward and rewinding buttons.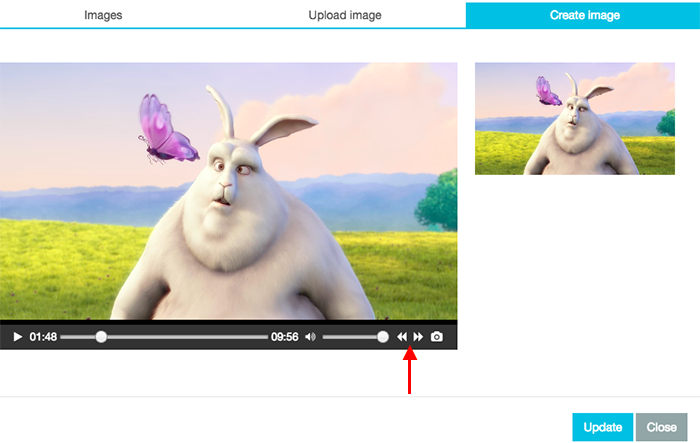 The small window to the right shows you the selected frame. As soon as you are happy, click the camera icon in the video bar to save the image.





4. Update image
To update your current poster image, click Update. The image will also be saved to the first tab.