Using Highlights you can easily create a press message about one or several programs by retrieving
program information already available in the system.

Using the press release type Highlights you insert data already available in Mediabox and Schedules into your press message without having to manually add program content. This is useful for example when wanting to highlight upcoming programs for a longer period of time, like a week or a month.
1. Create a new press release
Start by creating a press message and choose the press release type Highlights.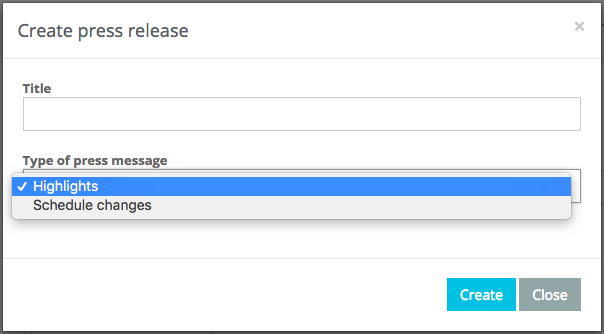 2. Select programs to add
You can retrieve program information from either Schedules or MediaBox. A press message can contain information from both places.
Add content by clicking the add button above the body text, to the right and choose from where to get the program information.

2.1. Add programs from Mediabox
From MediaBox you can retrieve a program by either searching the program title, or by filtering on program category (Series, Movies, Sport) down to season and episode level for series. Upon finding your program, click 'Add' to paste into the body text field.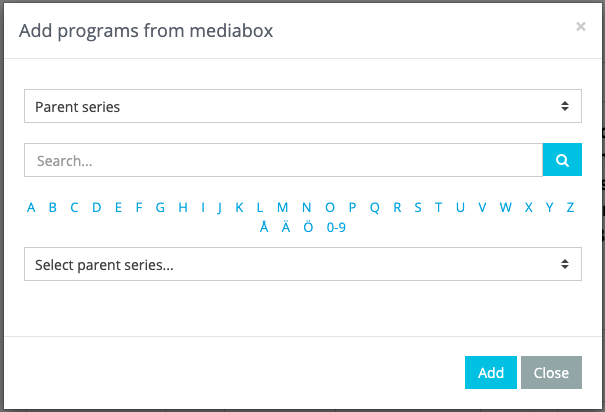 Want to add additional programs?
Repeat this procedure until all the program titles you want to add to the highlight email are inserted.


2.2. Add programs from Schedules
Choose channel and date/s you want to retrieve programs from. Mark the programs you would like to highlight and click 'Add'.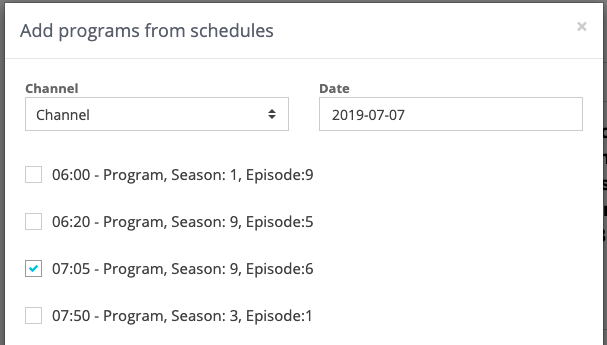 3. Edit and add program information
Once the program information has been added you can edit the content and add information to adjust the message to your target group.

Add related media
In the related media tab you can include more information to support your highlights message by attaching the actual schedules - How do I create and attach schedules to emails - and include images and video from Mediabox.
Don't have access to Highlights?
If you're interested in adding this feature to your account, contact us for a demo and/or trial.