Files larger than 1 GB are uploaded via FTP. Your FTP details are found the admin section to your screening room. You can also email account details to your external partners.
1. Screening room - Account profile
Open the screening room you want to upload files too and enter Account profile.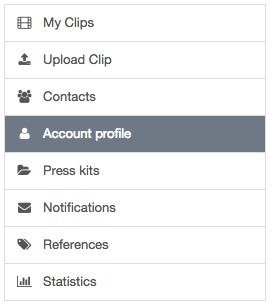 2. Download FTP details
Go to the last tab - FTP Accounts - to download or send the manual containing your FTP details.
2.1. Open Send manual.


2.2. Download
Click Download to download your FTP details.
2.3. Email details
Send the details to whomever should have access to upload files by entering the email address and clicking Send.