Below is a list of the browsers we support. For optimal viewing and security we recommend that you keep your browser up to date.
We recommend downloading the newest version of your preferred browser for the best experience. We support the following browsers:
Desktop browsers
The following desktop browsers are currently supported.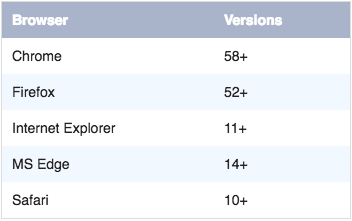 Mobile browsers
This table lists which mobile browsers are officially supported.