New schedules can easily be created in the Schedule module. It's either done by copying existing schedules, allowing you to use events already available as templates and update them to meet your needs, or by creating them from scratch.

Enter Schedules and choose channel and the day/week in the calendar that you want to add new events to. Everything that you will create will end up at this spot in the calendar, so make sure you have selected the correct channel and date/s.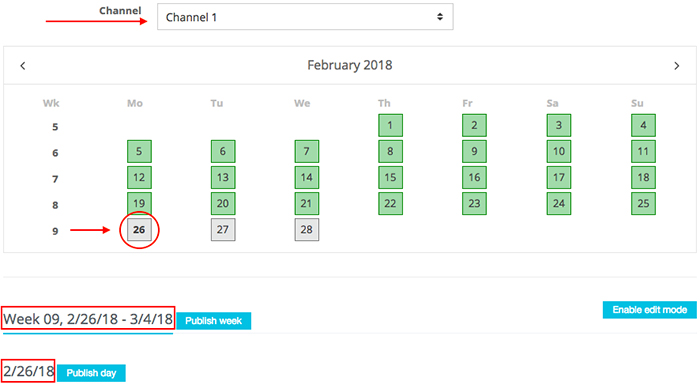 Enable editing
Enable editing by clicking the Enable edit mode button to the right.

Start creating your new Schedule
From the drop down menu to the right you choose if you want to copy an existing event, a full day or week, or create a new event.

Create a new event
Choose Create event and select start and end time to the event. Set event details and add content to the event. To understand how to update the event with details, see How do I edit Schedules.

Copy an existing event/day/week
Choose to copy an event, a day or a week. Select company (when applicable) the channel you want to copy from and choose a time period. If you are copying an event, find the specific event and choose to Copy.
Upon clicking Copy, all the data is copied and added to the date/s previously selected in the calendar. To update the copied schedule, see How do I edit Schedules.
If you are copying schedule data from other companies (countries), see How do I copy TV schedule data from other countries?.